To Rome with Love
Hade inga höga förväntningar innan jag gick och såg den här filmen men tvivlar nu starkt på om Woody Allen ens borde fortsätta göra filmer. Detta SMÄRTAR mig att skriva men vad fan såhär kan det ju inte fortsätta; den här filmen var (i stora drag) en ointressant röra. En av de få behållningarna var superbaben som spelade Alison Pill's pojkvän, men inte hans perfekta uppenbarelse och finmejslade fejs kunde väga upp alla intessägande scener och allmäna frågetecken man som tittare måste stå ut med. Okej, filmen fick mig att vilja åka tillbaka till Rom på semester, vilket jag antar var dess huvudsakliga syfte. Slutsats: en dyr och ack så obegriplig och intessägande reklamfilm för Rom,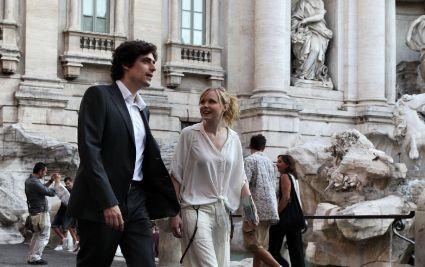 BABEN, till vänster.
My expectations weren't that high before going, but now I'm seriously doubting if Woody Allen should even continue making movies. It PAINS me that I even wrote those words, but this film is more or less an uninteresting plotless mess. Alright, so the film made me want to go back to Rome for holiday so I guess it fulfilled it's purpose - hence resulting in an super-expensive, incomprehensible commercial for Rome.